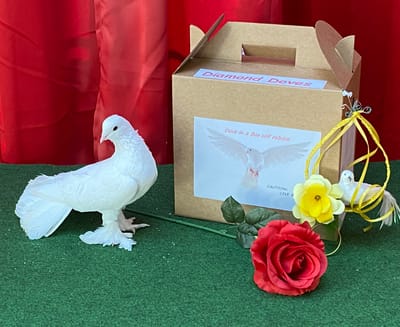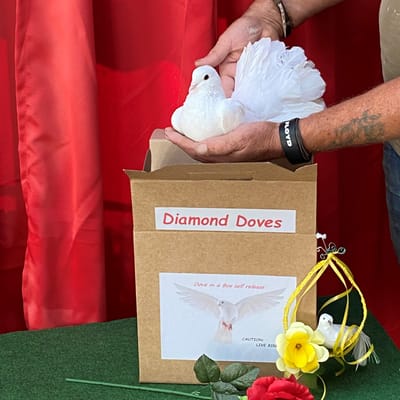 Diamond Doves
Social distance service.
DOVE IN A BOX

Weather it being a single white dove, a pair, or multiples
designed for your own intimate release,
Have them delivered to your home or venue address for self release.
They would be delivered as close to there release time as possible
The birds have been extensively trained to return home after there release.
They will be clean friendly birds and handling instructions printed on box.